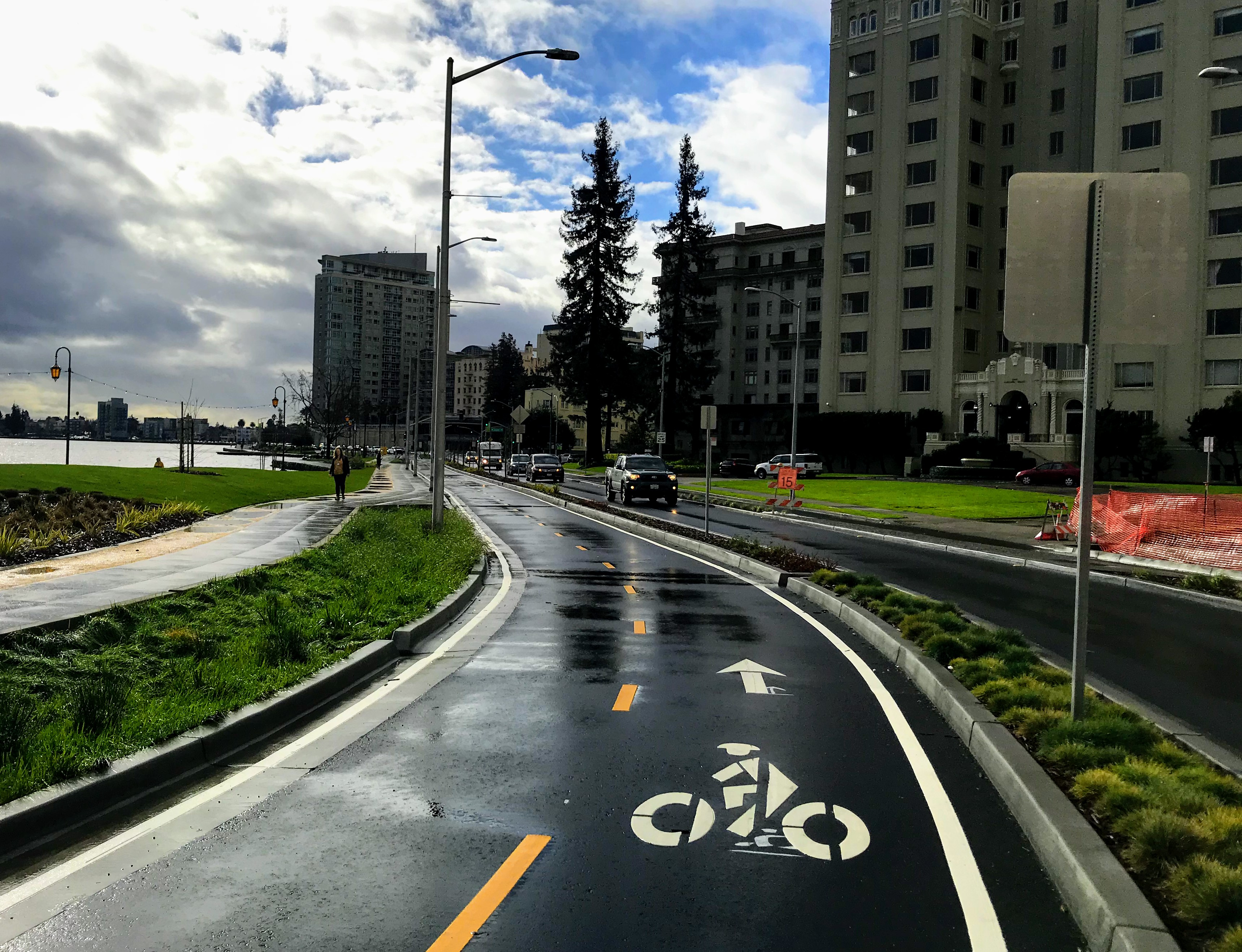 What is Transport Oakland?
Transport Oakland is an advocacy organization dedicated to supporting and advocating for great transportation in Oakland. Our vision is to achieve transportation infrastructure and policy that brings livability, vitality, sustainability, and equity to Oakland. We achieve this vision by:
Advocating for sound transportation policies
Supporting leaders committed to better transportation
Taking an active part in planning and infrastructure implementation processes
Founded in 2014, Transport Oakland has a track record of success in bringing our vision for transportation progress to the forefront in Oakland. Transport Oakland endorsed winning candidates in 2014, 2016, and 2018 local elections under our former organizational structure that focused on endorsing candidates. Starting in 2018, Transport Oakland shifted from engaging in primarily political advocacy to a mission centered around multi-modal policy engagement. .
In an effort to increase the racial, geographic, and skills diversity of the board, we are particularly interested in candidates who have experience working with or are part of Oakland communities underrepresented in transportation decisions and processes such as communities of color and neighborhoods outside of downtown.
Currently, Transport Oakland is an all-volunteer board with supporters who help support our campaigns and efforts. Moving forward, the Transport Oakland board's goal is to strategically grow into a more sustainable organization that has staff to support our campaigns to improve transportation-related efforts in and around Oakland.
Interested in applying, or just for more information?
Please complete this form and we'll get back to you soon.
---